Liesbeth Meijs - 08 / Sep / 2021
These are the top 10 fashion colours winter 2021-2022
What are the fashion colours for winter and fall 2021-2022? After a real 'Dutch' summer (with a lot of rain!) you may not be looking forward to the autumn season, but you might be curious about the latest trends in fashion, jewelry and accessories. Which colours are hot and how do you update your look? Read our trend report with a shopping colour guide and find out what the latest colour trends in fashion are.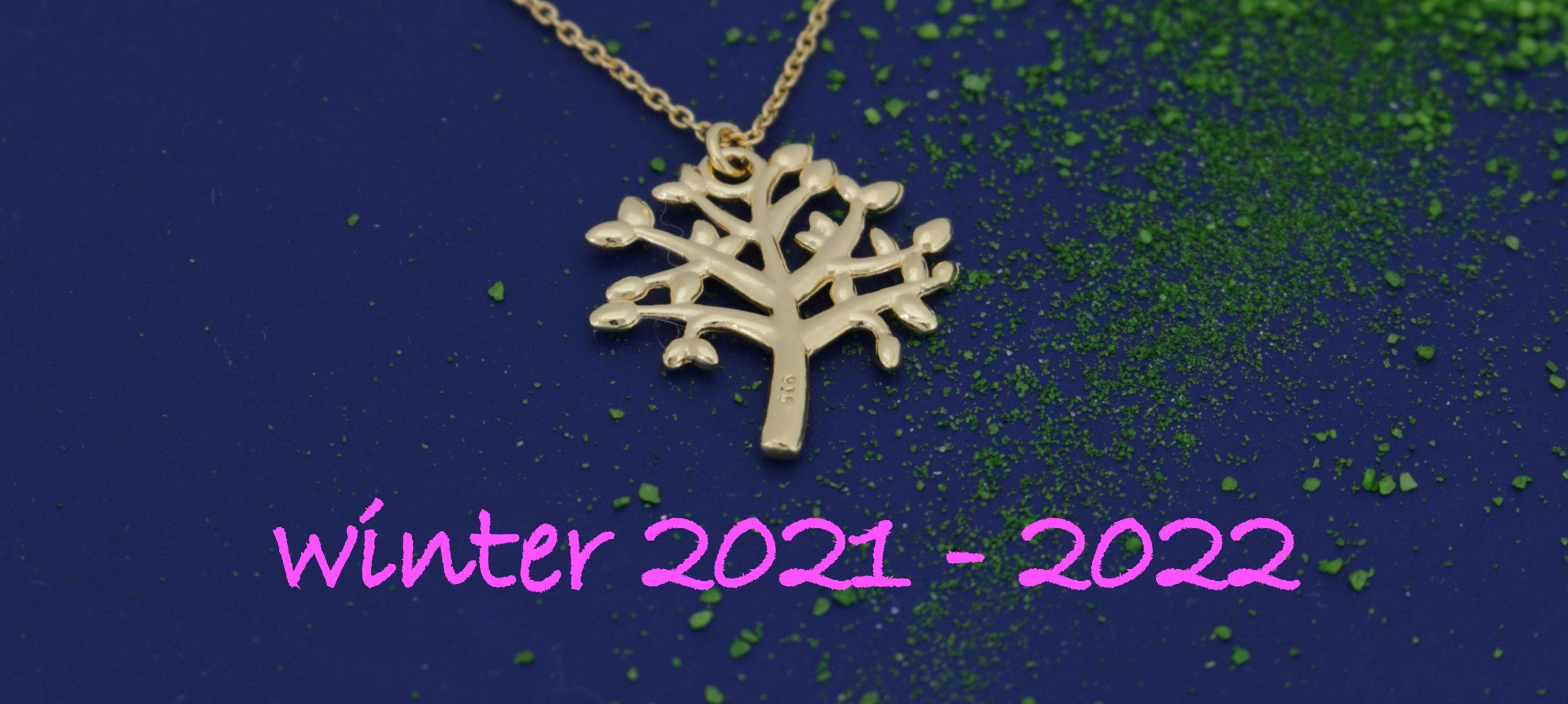 What are the fashion colours for winter and fall 2021-2022?
2021 is a special year; the year of renewed freedom with a view to holidays a bit further from home, casual contact with friends and family and a positive outlook for the future and especially a time to decorate yourself again for the holidays and Christmas. No more face masks, enjoying each other's company, eating out, access to art and culture and focus on your development and staying true to yourself; what makes you happy? Explore and be you!
Now that autumn is just around the corner and activity is bursting at the seams, we are very curious about the trends for the autumn and winter season of 2021-2022, what are the fashion colour trends, the trends in jewelry and styling? ARLIZI has sent its team to spot the latest trends and to translate them into a handy manual with the highlights of the catwalks. Of course the possibilities are endless, but a number of trends can be seen worldwide; read our report and we hope it helps you update your look for the fall and winter season of 2021-2022.
This is the second year that designers not only have to be creative on the catwalk, but especially in how the new fashion collections are presented. Through film, shows without an audience and use of social media, the result has been that designs have become more functional, with a greater focus on the changing world and awareness of sustainability and environmentally friendly production and recycling of materials. Now we see trends that are suitable for every style, gender and silhouette. The fashion shows radiated a festive optimism, with shine and glitter and exuberant designs as anticipation for the time when we can celebrate in freedom again.
The key words to capture the 2021-2022 winter season are: fluid femininity, futuristic space, monochrome embellishment, 80's reinvented (big shoulders!) and bohemian mod chic.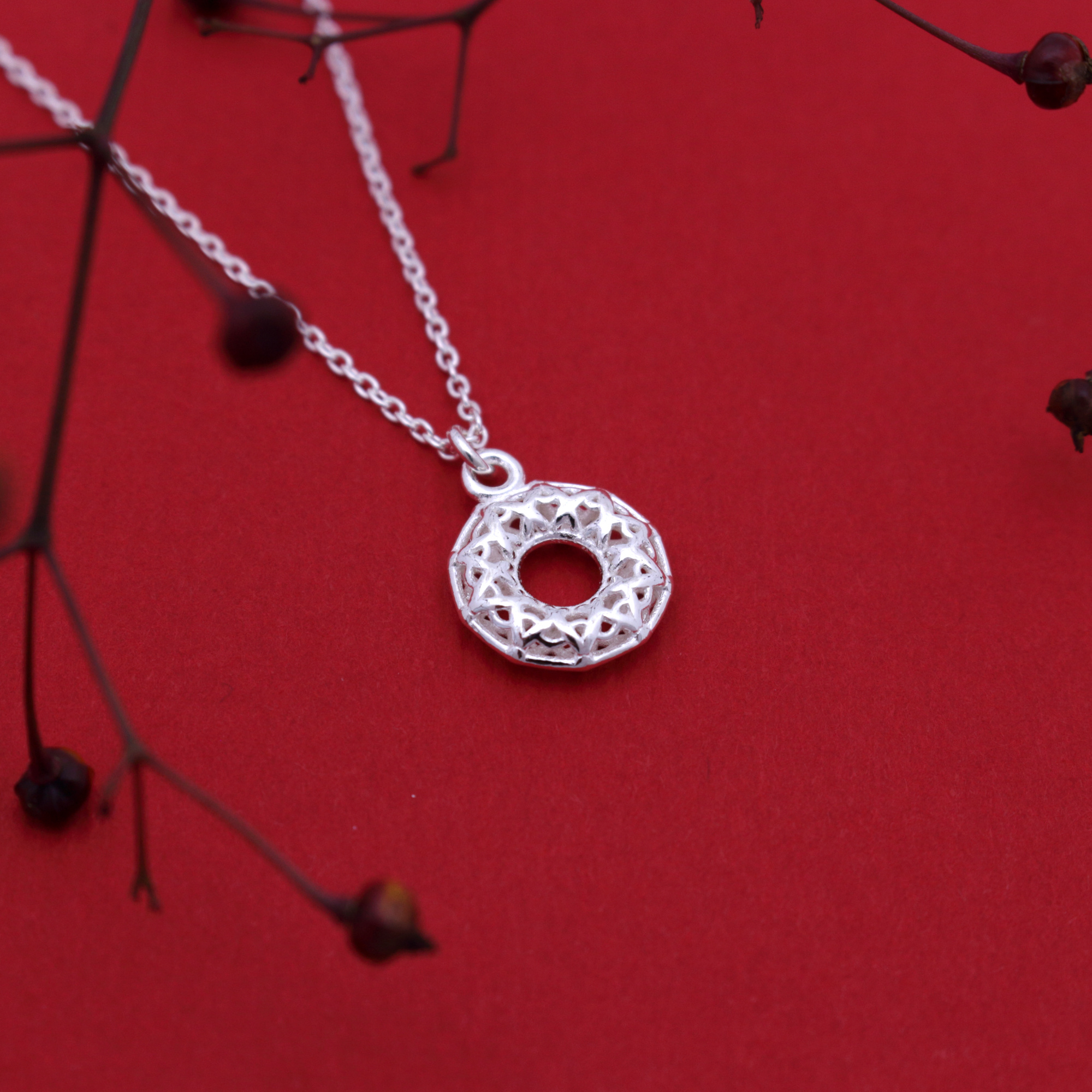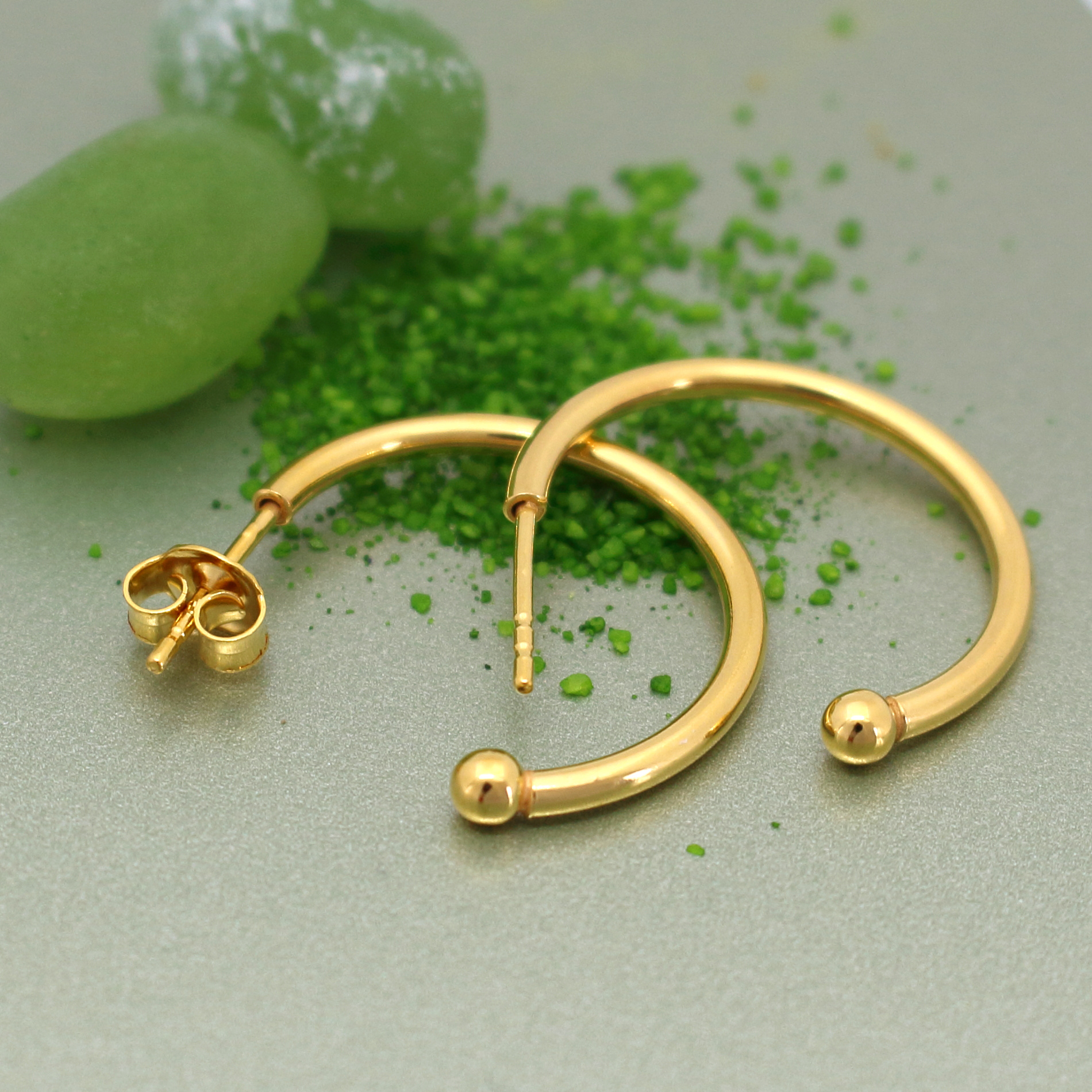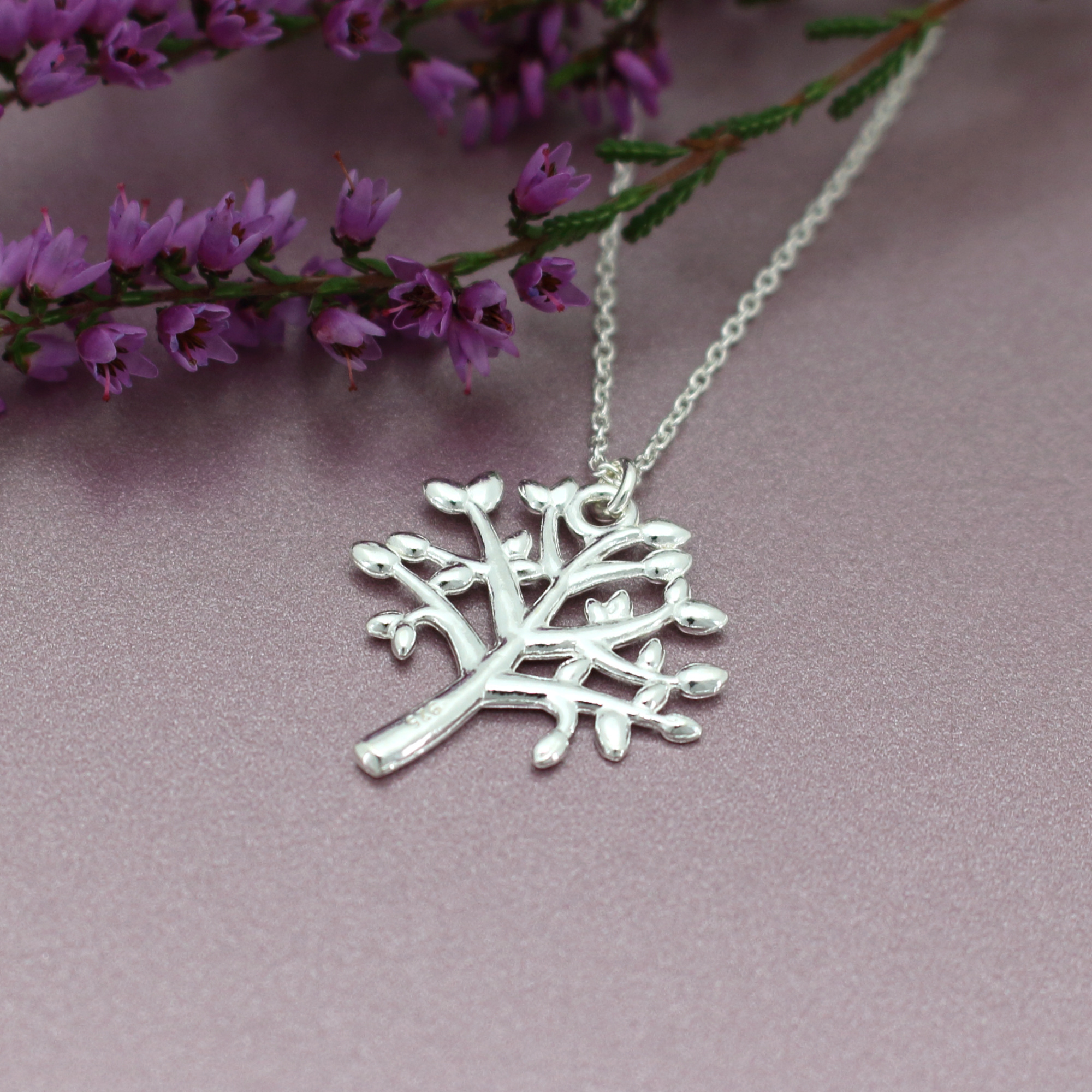 Fashion trends:
Apres ski – oversized down jackets, puffer coats, quilted clothing and comfortable jumpsuits, parkas and balaclavas in tone-on-tone, monochrome or with exuberant colour accents, this winter ski clothing with an urban twist is warm and comfortable.
Faux Fur – fake fur on all the catwalks, from dramatic coats to flip flops, moon boots and handbags, faux fur comes in all fashion colours.
Pleats - we just want to get back to work in something other than sweat pants! The business look has been updated with tailored pleated skirts and dresses, elegantly feminine combined with a tailored jacket or a beautifully knitted top.
Party time – strut your stuff! Rhinestones, feathers, sequins and silver are the highlights on the catwalks, often with a theatrical theme, we have some catching up to do for the upcoming holidays!
Back to the 60's- the swinging sixties are back with a modern twist, complete with monochromatic and geometric designs that are simultaneously sexy and the epitome of mod chic.
Keep knitting – recurring trend but this year the emphasis is on comfortable yet feminine dresses, from short to long, or with cut outs and sheer anels for a more daring look, knitted dresses are hot this season.
Leather – is almost always associated with a tougher look and again we saw looks with a nod to the seventies, punk and head-to-toe leather outfits.
Patch it up – a motley collection of colour, shape and geometric style becomes one with fabrics sewn together, resulting in a kind of futuristic bohemian mix.
Jewelry Trends:
Hoop earrings with pendants – the jewelry trend of 2021 are hoop earrings with a special pendant and sparkles. Think of beautifully designed pendants in the shape of a leaf or star and luxurious gemstone pendants.
Chunky chains - the enduring trend in gold or silver to combine with any style. The emphasis is on necklaces this season.
Necklaces with large pendants – a striking combination of necklaces with large pendants for a layered look, think of large stones, geometric and natural shapes.
Party earrings – these should of course not be missing now that we are about to celebrate again, long shiny earrings are always good for a party.
Gemstones– gemstones are making a comeback, they bring colour to your look and an exclusive touch, go big and colourful or opt for a delicate feminine style.
Trends in accessories:
Chain belts – the chunky chain is now also available in a version for the waist, in silver or gold a solid chain belt is all the rage.
Over the top shoes– from fluffy boots and flip-flops decorated with fake fur to lots of glitter and embellishments on platform shoes and boots, and long high boots are still trending.
Scarves – preferably colourful and printed with geometric or natural shapes, tied around the head with a nod to the 60s.
Handbags – are available in abundance and also a size larger than previous seasons – everything is possible with a colourful print, fake fur, bright colours or monochrome with applications as long as the bag is clearly present.
Chunky slippers – we saw them everywhere with square geometric designs in bright colours and often decorated with fake fur.
Long gloves – made of leather or shiny fabric they go with a dress or suit, often in a contrasting colour.
The fashion colours for autumn and winter 2021-2022
Top 10 2021 winter colours:
1. Midnight blue, cobalt blue, subdued sky blue
Blue is most people's favorite colour; easy to combine and it suits everyone. It is no wonder that blue is also clearly present this 2021 winter season. Three shades stood out because we saw them in many fashion shows:
Midnight blue is a very dark shade that we saw in beautiful evening dresses, mod suits with gold accents, generous winter coats with a matching suit or dress and especially in monochrome looks. This shade of blue is also very suitable as an accent colour because it goes together with all other shades from the fashion colour palette.
Cobalt blue is a bright, popping medium blue colour, often used as an accent colour or main colour in variegated prints, worn ton-sur-ton and as an eye-catcher in a colour-blocking look, for example in combination with white and fuchsia.
Sky blue is an ethereal shade that we saw in denim looks, as an accent colour and in beautiful very feminine flowing lines in dresses, often in semi-sheer and tulle fabrics, as well as in slightly shiny fabrics which gives a fairytale result.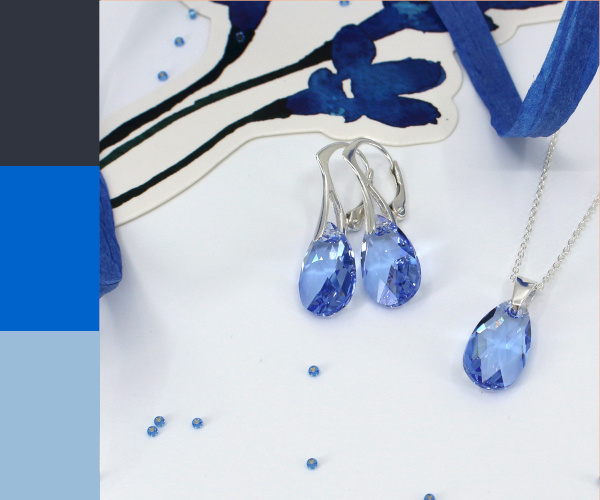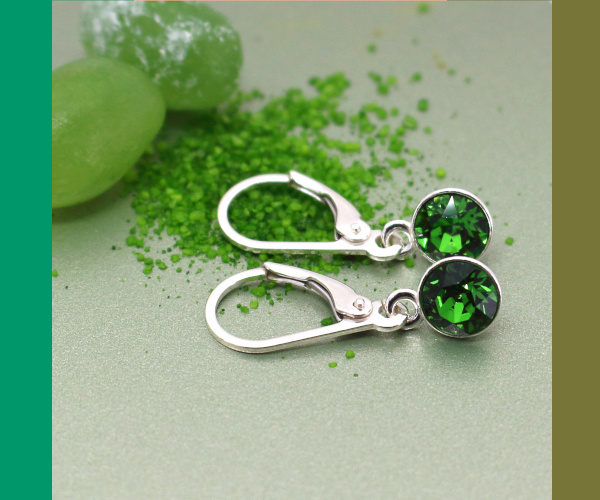 2. Bright popping green, olive green
Bright green is one of the colours that should not be missing in your wardrobe. From head to toe ensures that you really stand out in the street scene, but you can use the colour mainly for a colour-blocking look and combine, for example, bright green pants with a light blush rose shirt and a fuchsia coat. Well chosen, the colours work perfectly together and make you immediately feel happy.
Olive green is often used as a complementary accent colour for an understated look with a high styling content. We saw loose flowing fabrics that create a calm-looking yet exciting look through the detailed designs.
3. Fuchsia, hot pink, romantic pink
Fuchsia biker shorts and mini skirts are a must have! But may not be on everyone's wish list. One of the nice results of gender equality are the men's looks in which exuberant colours such as fuchsia are not shunned. The most striking looks are either monochrome, or a mix of bohemian mod with combinations of softer shades of pink, coconut cream and popping green and a mix of materials. The colours come together nicely and give an optimistic energetic look.
Romantic pink combined with red, fuchsia, grey and silver accents in slick feminine styled ethereal dresses is an unexpected look, but a very eye-catching one. This pastel bomb is not overly sweet and we expect it will be very popular.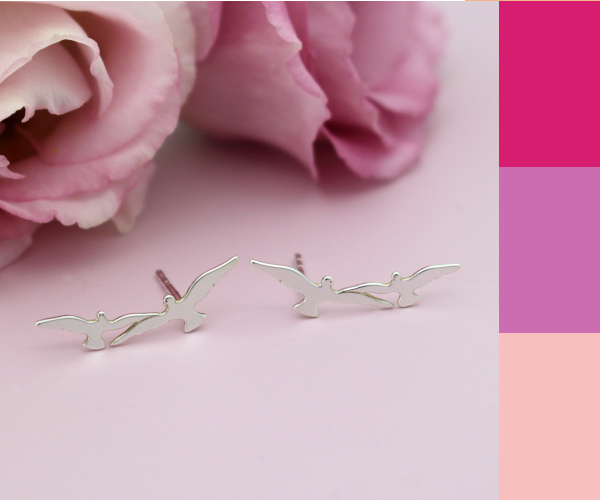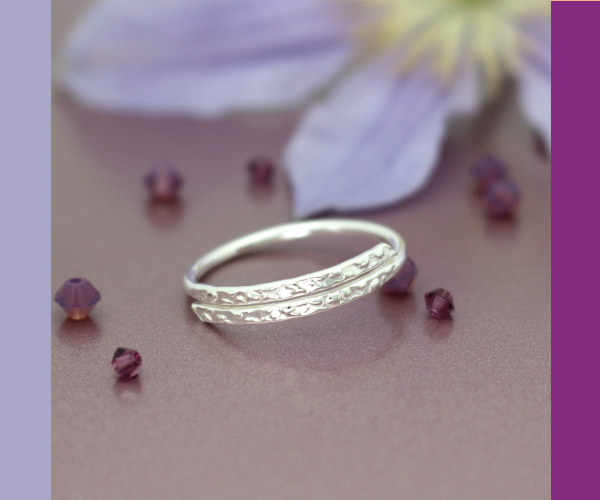 4. Lilac, purple
Many designers have a penchant for lilac this 2021 winter season with a variation to deep purple in a monochrome look, from head to toe including accessories. The style ranges from oversized suits to futuristic quilted jackets and slick styled dresses, so all styles are possible as long as you stay colour steady.
5. Bright and warm yellow
Two shades of yellow stood out; the bright almost neon-like yellow and a warm yellow that tends to orange, both shades can be worn as a monochrome look in a variety of materials, think of velvet, leather, woolen fabrics and also as an accessory and accent colour, whereby we saw bags, belts, gloves and shoes.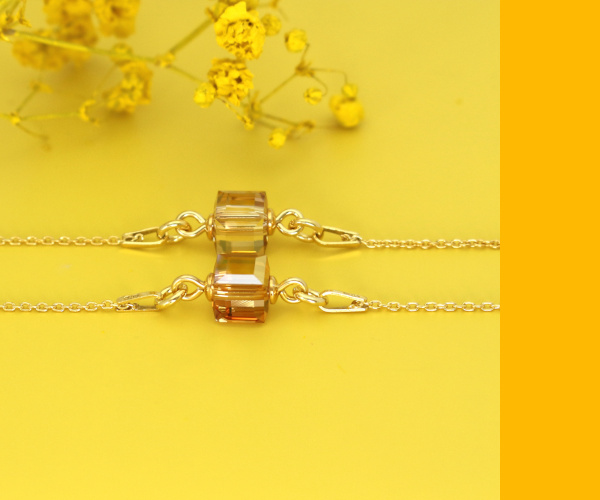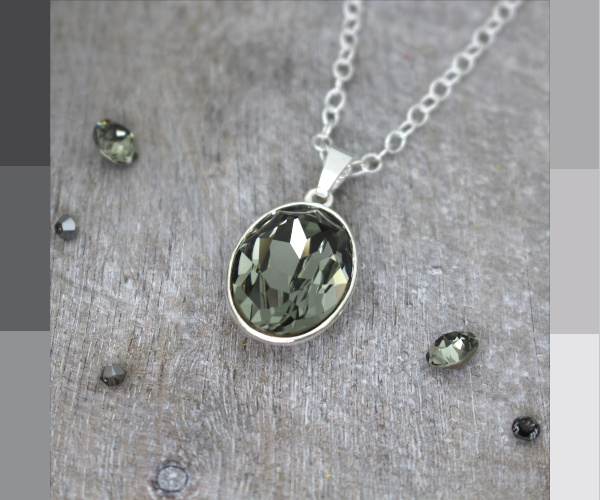 6. Lots of shades of grey
We think more than 50…. And again that monochromatic look, but with an interesting mix of materials, long wool coats with an ethereal organza and tulle dress, gray tweed and pie-de-poule and matte and shiny fabrics. The whole gives a flowing feminine silhouette and is very mature, elegant and stylish.
7. Classic red
Red was very much present and again often in monochrome and ton-sur-ton looks, with a mix of materials. Red is warm, dramatic but also cheerful and can be combined very well with olive green, pink, fuchsia or a beige-brown shade.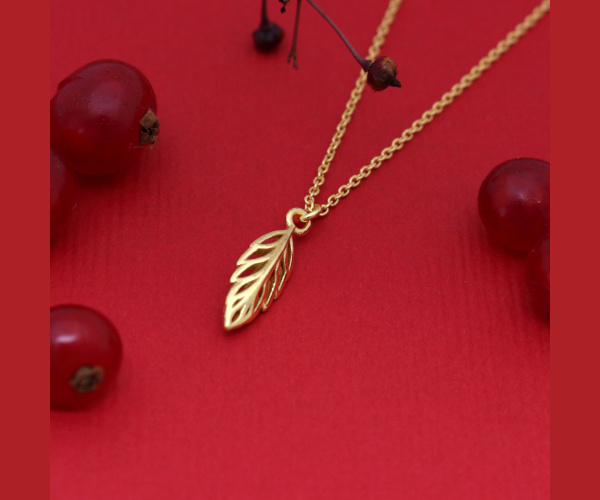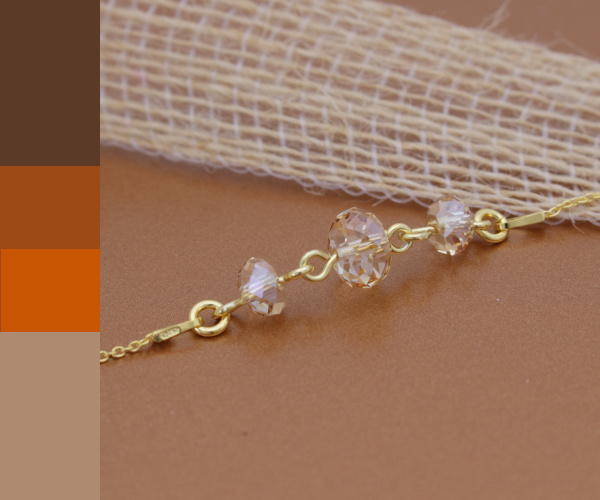 8. Rusty orange brown, dark brown, beige
Much present as accent colours, but also as the main colour in looks, both monochrome and in a colour-blocking mix with another contrasting colour, such as fuchsia, midnight blue or coconut cream. Rusty brown is also widely used as a faux fur trim and finish in dresses, skirts and tops, such as fur collars, fur cuffs and a strip of fur at the hem of a skirt. We saw dark brown in monochrome looks, flowy dresses and smoothly cut suits and jackets. Beige was in abundance as a soft light brown shade with nuance differences. Often monochrome, in tweeds and with bright colour accents such as classic red.
9. Coconut cream
This season's white variant is a creamy shade, which looks warm, and as for the entire colour palette of the 2021 winter, you will see the colour in monochrome looks in almost every style; from flowing ethereal dresses to long winter coats, and nicely styled suits, as well as the more futuristic style with oversized quilted clothing.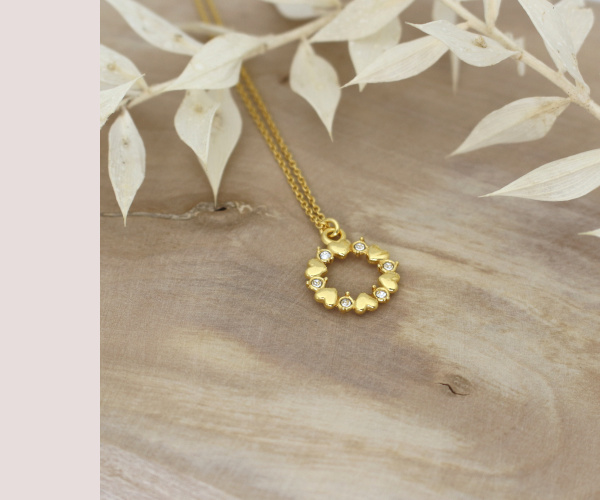 10. Black always goes with everything
Black is a steady presence in all collections, we saw many monochrome looks with a flowing feminine silhouette, long skirts and dresses made of flowy fabrics that, although fitted, look very comfortable and wearable. The counterpart are the looks with head to toe leather and/or shiny fabrics, often with slouchy pants in combination with oversized down jackets. We also saw many cut-out dresses and combinations with lingerie that plays peek-a-boo under broad-shouldered blazers.
Thank you for reading this blog post! Let us know what you think of it.
Browse ARLIZI's new jewelry collection to find inspiration for the latest jewelry.