Liesbeth - 03 / Aug / 2017
The most beautiful pearl jewelry - in unique colours and handmade
Pearls are hip! Whether you are looking for a classic pearl necklace or bracelet, or a unique eye-catcher with a combination of pearls and crystal with many colour and finishing options, you can enjoy browsing for your favourite piece in our webshop.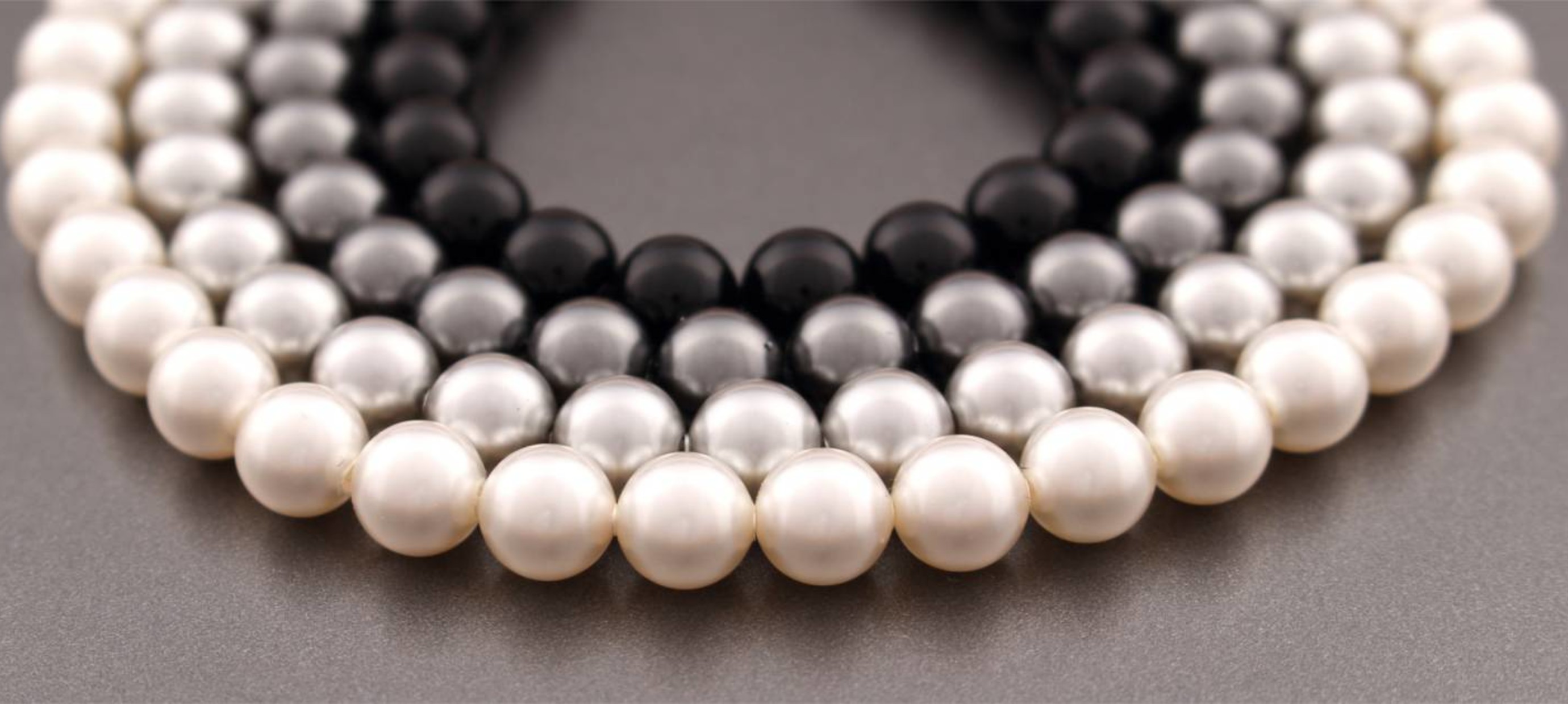 Pearls are timeless
Pearls are hot, with pearls you always made a good choice, whether you choose a classic combination like a cream pearl necklace or a playful bracelet with pearls and crystal, hoop earrings with a pearl pendant or a leather choker necklace with a small pearl, and there is much more choice. You can combine pearls just as easily with a business or elegant outfit as with a cool casual look.


Swarovski crystal pearls
ARLIZI pearl jewelry is made with Swarovski crystal pearls, these pearls have a crystal core and the unrivaled harmonious and beautiful deep gloss is achieved using a unique coating process developed by Swarovski. This Swarovski technology gives the pearl a particularly beautiful glow and strict quality controls ensure the flawnessless of each Crystal Pearl. There is an extensive colour palette with different shine effects, and we also combine the pearls with Swarovski crystals in matching or contrasting colours and colour effects.
Unique jewelry designs
There is a choice of designs with amongst others dark blue, wine red, green, rose gold pearls and crystals, dark blue is a very elegant combination with gold or rose gold, or the green pearl with a rainbow-like glow in it and the wine red pearl with matching crystals is very refined.
Handmade jewelry
Our pearl necklaces and pearl bracelets are handmade and you can choose from a silver, gold plated or rose gold plated finish. Necklaces and bracelets come with an extension chain as a standard so the jewelry always fits.
Have your jewelry customised
Have you seen a design to your liking but you prefer a different colour pearl, crystal, or another finishing colour? Contact us because we can make the jewelry exactly to your taste.