Liesbeth - 25 / Aug / 2020
Pull through earrings, shop hip and unique threaders
High quality hip and unique sterling silver pull through earrings with a large choice of pendants and a choice of yellow gold or rose gold plating.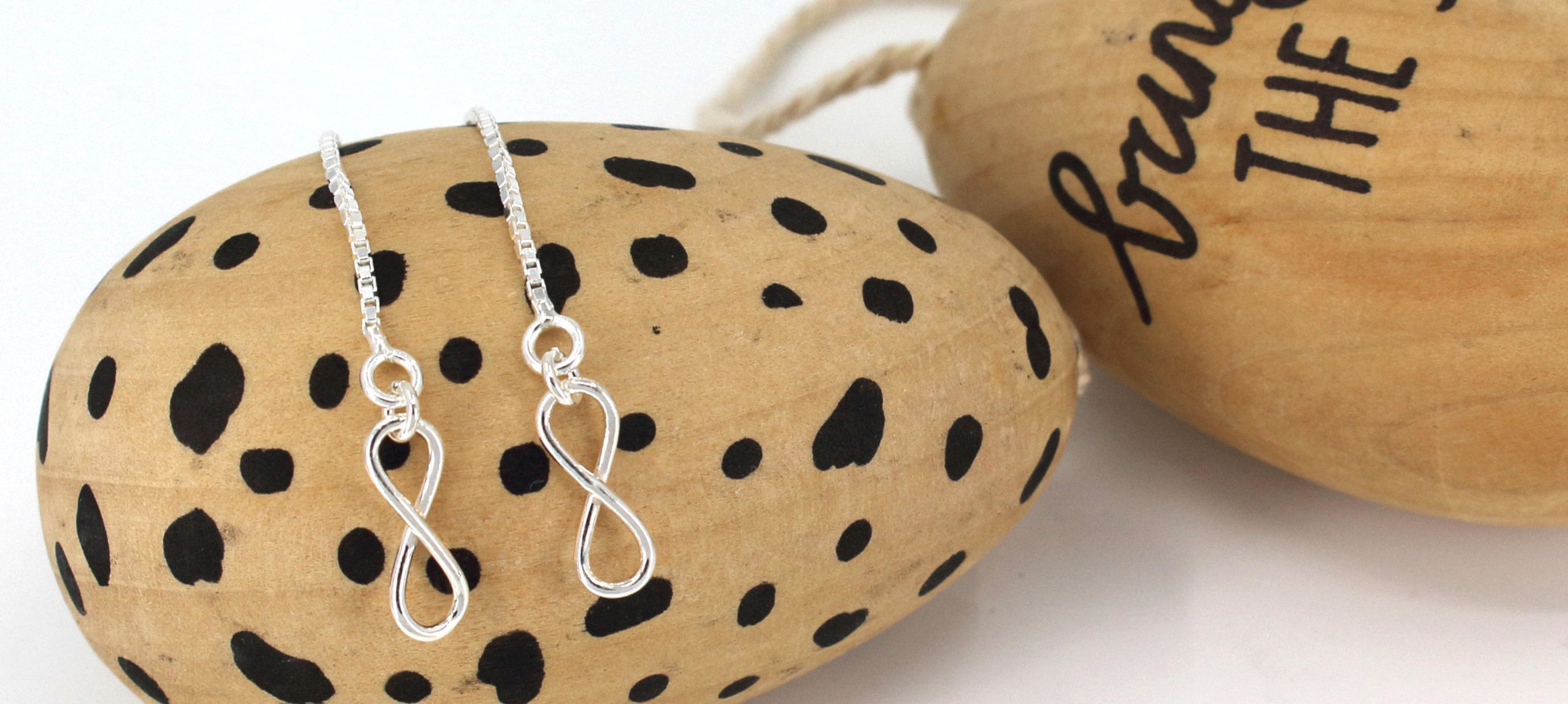 What are pull-through earrings?
Pull through earrings are also called threaders, they are earrings made of a string of thin chain with a bar at the end so you can easily pull the earring through the hole in your ear. Pull through earrings come in different shapes and sizes and fit well with the minimalist jewelry trend. The pull through earrings from ARLIZI are made of the highest quality 925 sterling silver.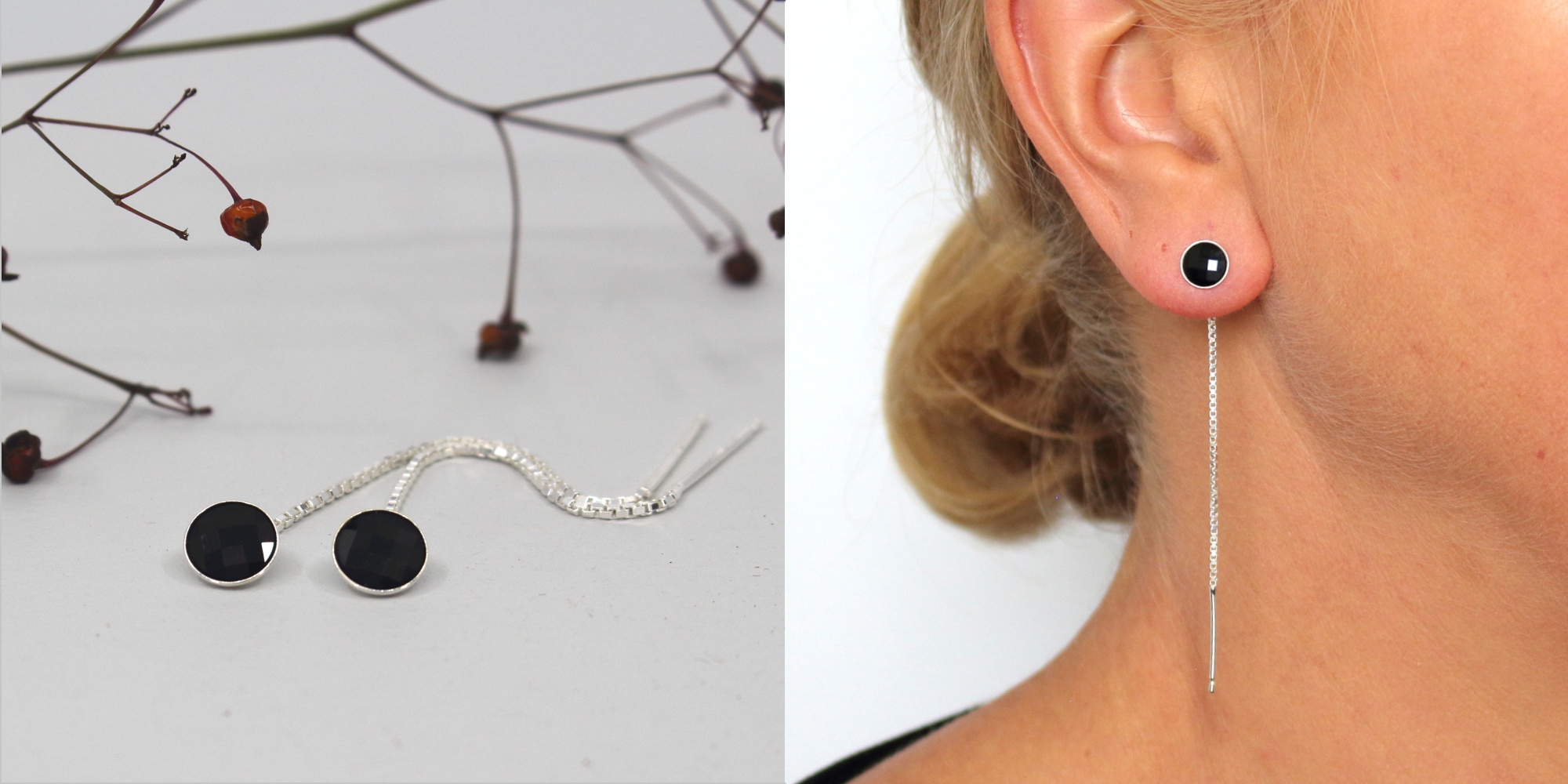 Hip and unique pull through earrings
Hip are the minimalist earrings with a simple pendant such as an infinity symbol or a disc, or the earrings without a pendant that are simply beautiful by themselves. If you want a bit of bling, choose an earring with a Swarovski crystal in the shape of a heart or a beautifully cut bead or glossy pearl. There is a lot of choice in shape and colour.
Yellow gold and rose gold plated pull through earrings
If you prefer wearing gold or rose coloured pull through earrings, you can choose from a yellow gold or rose gold plating. These earrings are also made of sterling silver. If you suffer from allergies, we recommend that you only wear .925 silver pull through earrings.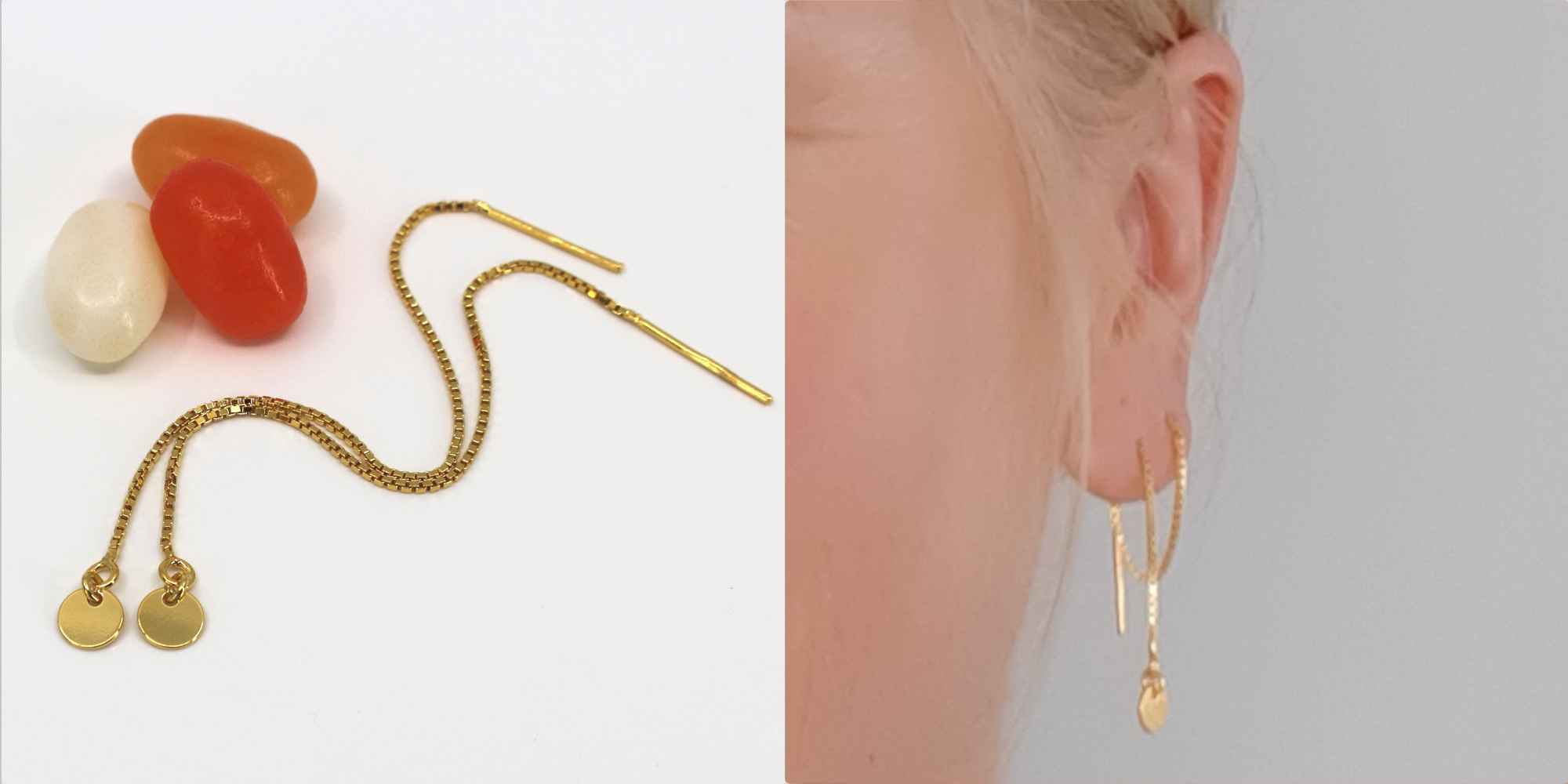 Tips
The nice thing about pull through earrings is that you can wear them in different ways. You can wear the earring classic by pulling it through to the middle in your ear, or you pull it all the way through your ear so that the pendant, for example a stone, fits nicely on your ear. And if you have multiple holes in 1 ear, you can loop long pull-through earrings through multiple holes for a cool effect.
After wearing, wipe the earrings with a dry cotton cloth and store them in a (jewelry) box, preferably airtight, then you will enjoy them for a long time.