Liesbeth - 27 / Aug / 2019
Jewelry with oriental symbols
Jewelry with Eastern symbols are a nice gift to show that you care about someone or want to support someone. At ARLZI you can shop for Japanese kanji characters for strength, happiness and friendship.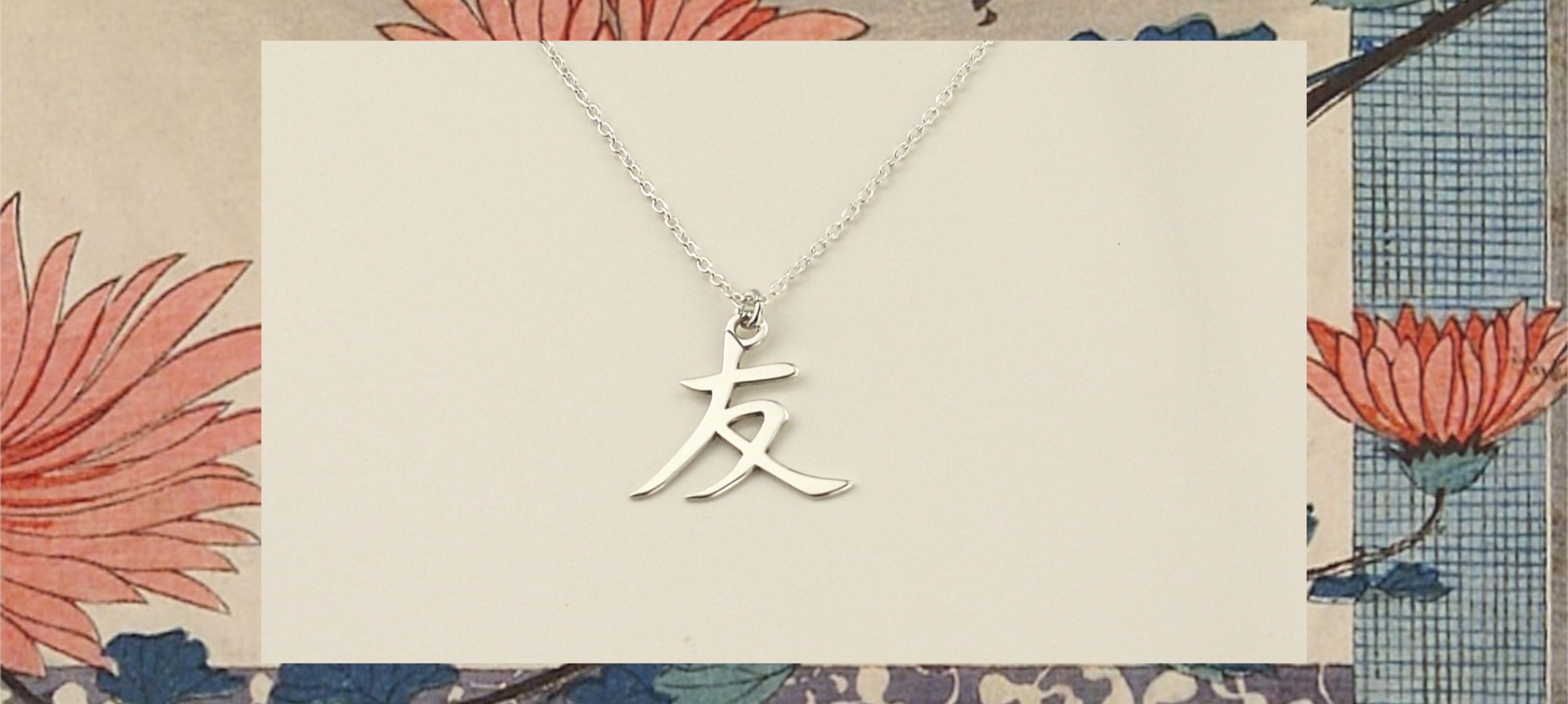 Jewelry with symbols
There is a reason why a piece of jewelry with a symbol is a popular gift, a fun, personal and surprising way to express your feelings for your love, BFF, or someone dear to you. Hearts and infinity symbols always remain popular, but there are also Eastern symbols that fit well with feelings of happiness and friendship.
Japanese Kanji character necklace pendants
Choose a sterling silver chain necklace with a pendant with a Japanese kanji character for strength, happiness or friendship to show what you feel. The necklaces are made of the best quality silver and can also be ordered with a gold-plated layer. The jewelry is sent in a matte black jewelry box. These necklaces can only be purchased exclusively at ARLIZI - click here to shop. The jewelry series with Japanese characters is called Aiko, this is a Japanese name that means 'beloved / little love'.
Give jewelry as a gift
If you want to give the jewelry as a gift, choose a free greeting card from our collection and let us know what you want to put on the card. We print this text on the back and of course we gift wrap your gift nicely for you for free.