Liesbeth - 06 / Sep / 2019
Jewelry trends 2019
What are the jewelry trends for the winter 2019-2020? The top 5 trends in jewelry for you at a glance.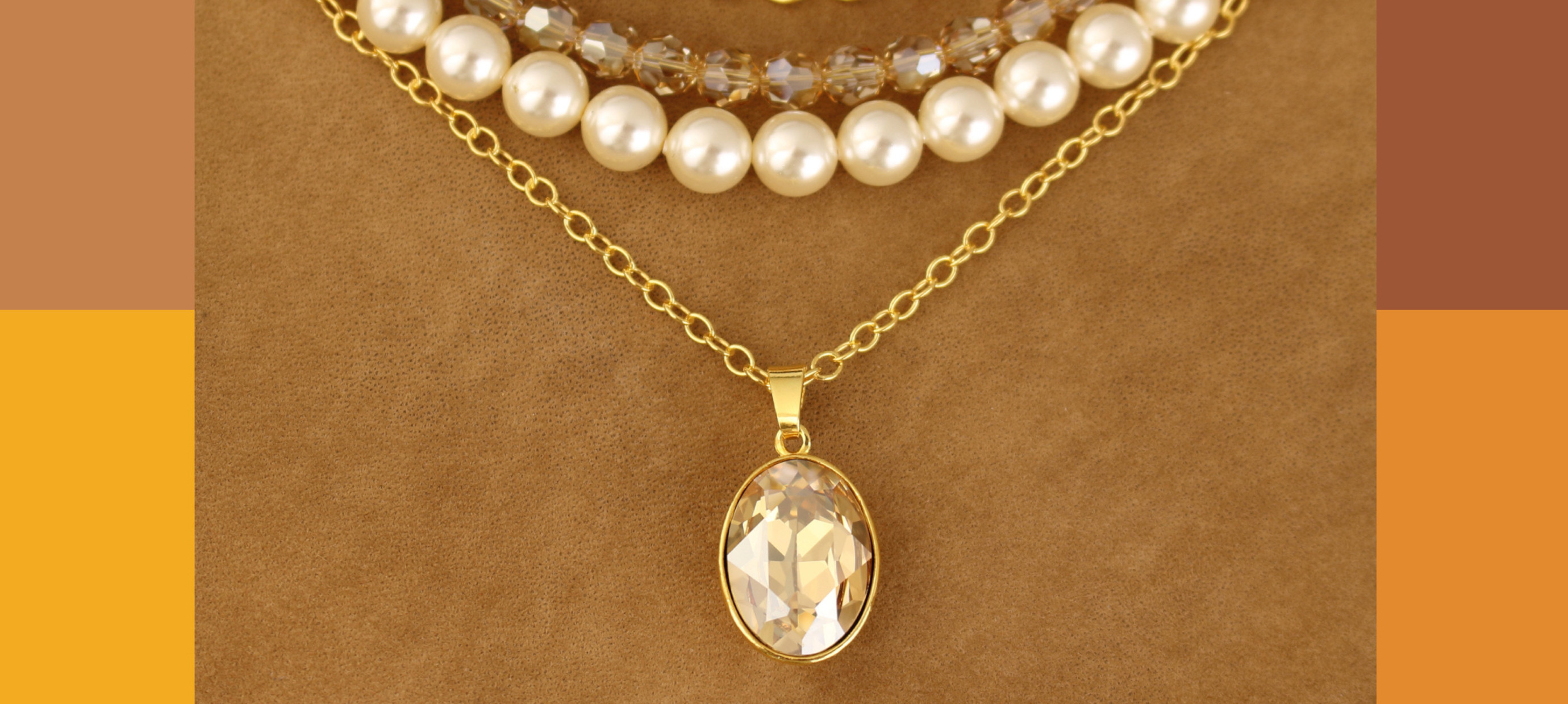 Jewelry trends winter 2019-2020
A new season and new trends, we have compiled our top 5 of the jewelry trends for winter 2019-2020; a few new trends and a number of trends with an update. Enough variety for every taste and style, and just like fashion, jewelry this year is combined with different materials, lots of gold, the classic pearl is back in a new shape, statement earrings are still hot and the chunky chain is back.
The top 5 jewelry trends:
1. Gold
On every catwalk, we saw striking gold jewelry in every style. This varies from supersize gold hoop earrings to many layers of bracelets and necklaces and stacked statement rings. Is gold not your colour, silver is of course also possible, the emphasis is on "many layers".
2. Pearls with sparkles
Especially on the Paris catwalk the pearl necklace and pearl earrings were very present, but in combination with sparkles, so mix a beautiful pearl necklace with a necklace with shiny crystals or stones. Layers are also the trend here. With earrings you choose a combination of pearls with other materials, for example crystals in the same colour tone.
3. Statement dangles
A trend that is already a couple of years on an incline: the (single) statement earring. The longer the better with a lot of bling. The statement earring varies from classic design with sparkles, trendy leather and PVC earrings to exuberant colourful designs with flowers.
4. Mix it
Not just one earring, but a whole battery of earrings in your ear, from small rings (or ear cuffs that you clamp) high on your earcup to larger hanging earrings ton your earlobe. Or combine a small ear stud with a larger earring, all shapes and colours are allowed, leave your creativity free.
5. Multiple layers with chunky chains
We're already into layering, but this season it is trending to layer and stack necklaces, bracelets and also rings in the same colour tone but with different designs. The most striking is the chunky chain, which is seen in all collections, mixed with finer jewelry. A trend with a high 80's vibe.
Links to necklaces on the photo:
https://www.arlizi.com/en/necklace-swarovski-crystal-silver-gold-plated-1696.html
https://www.arlizi.com/en/pearl-necklace-cream-silver-gold-plated-1159.html
https://www.arlizi.com/en/necklace-gold-crystal-silver-gold-plated-1489.html