Liesbeth Meijs - 23 / Sep / 2017
Infinity jewelry - symbol of eternal love
Infinity jewelry are popular as a symbol to show your infinite love, at ARLIZI you will find a unique collection of jewelry with infinity symbols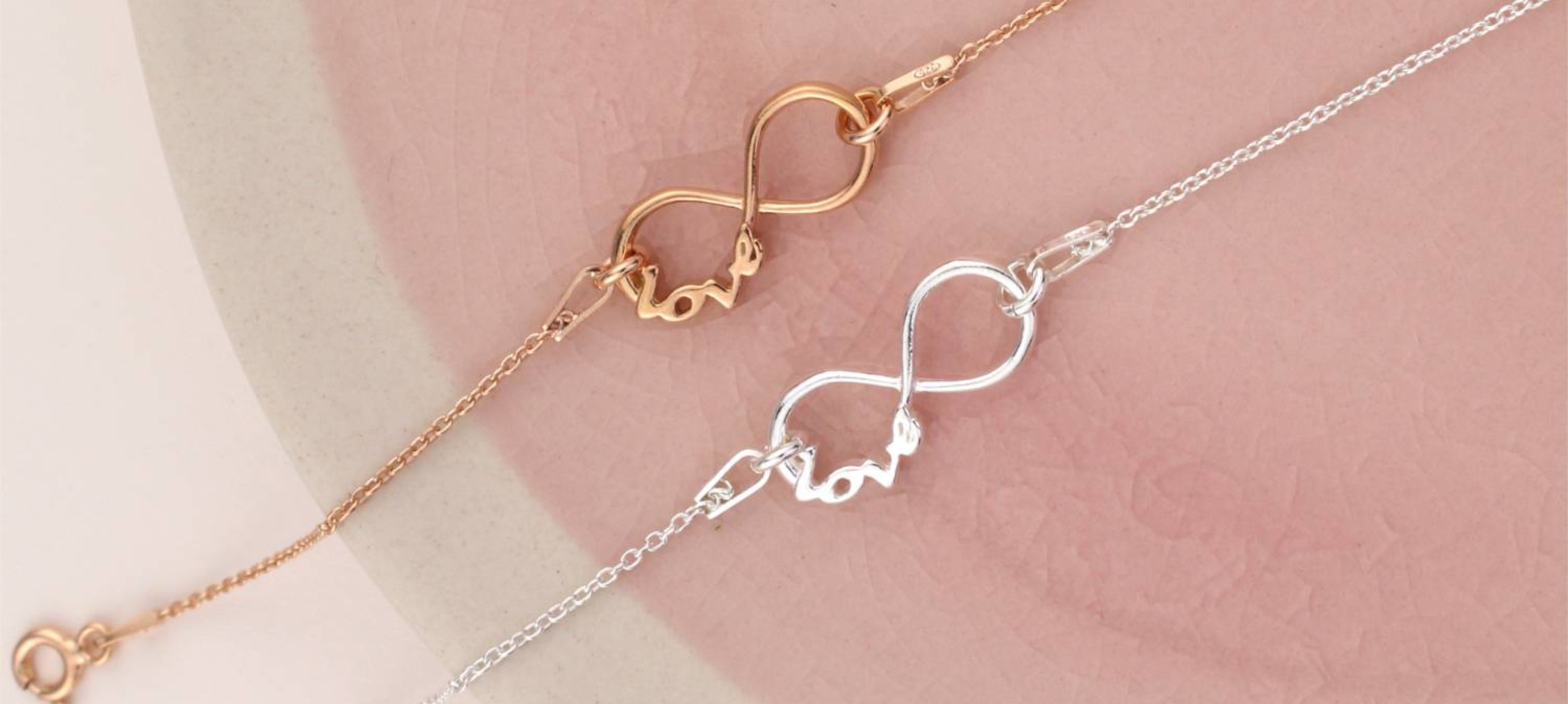 Meaning of the infinity symbol
The meaning behind jewelry with an infinity symbol is lovely - it symbolizes eternity, empowerment and eternal love. The infinity symbol has no beginning and no end, it can mean different things, for example infinite friendship, love or a spiritual bond.

1655 is the year that the symbol was used for the first time in mathematics to show infinity, but the concept of infinity has existed since the 4th - 5th century BC. The symbol has been used for centuries in many cultures to show infinity in spirituality, love, infinite possibilities and power.

That's why it's a custom gift to give your loved one, a dear family member or friend. It is a feel-good word that is associated with positivity, strength, friendship and love. Infinity jewelry is a great way to tell someone how much you care about them and show your dedication and affection.
Infinity symbol jewelry
At ARLIZI we make infinity necklaces and friendship bracelets with extra sophisticated and beautiful decorations, look at the infinity love-pendant or infinity symbol with small flowers. There are also infinity ear studs and you have choice of sterling silver jewelry, or with a gold plated or rose gold plated finish.

Shop the Infinity jewelry collection