Liesbeth Meijs - 11 / May / 2017
How do you clean jewelry?
When you clean and store jewelry correctly you can enjoy it for a long time. Because not every piece is made of the same material, the method of cleaning differs by material type. These are our tips to keep your jewelry beautiful!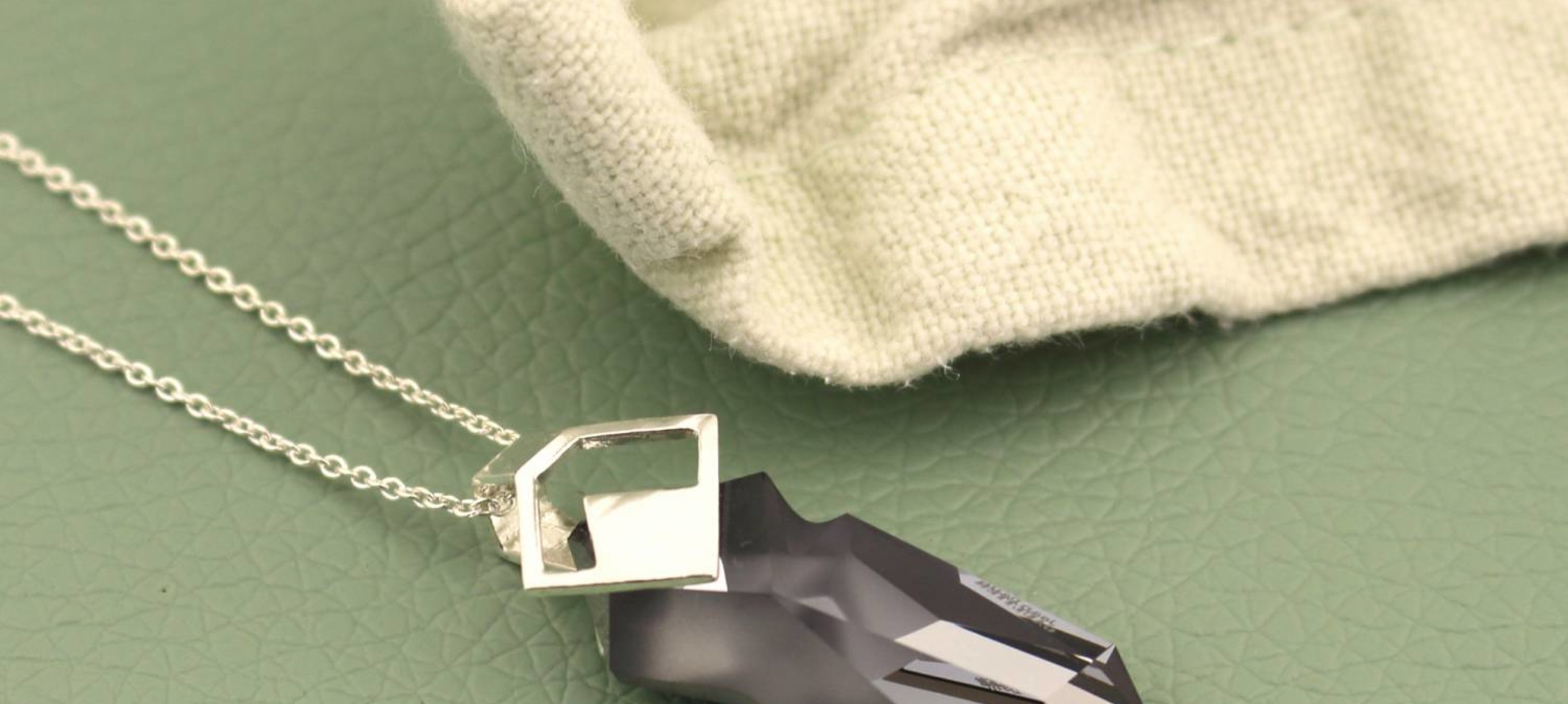 Nothing more annoying than jewelry that discolours over time, this is hard to avoid because you use the jewelry and it comes into contact with your skin, sun, moisture and care products. But there is something you can do, read our tips to clean your jewelry and keep it beautiful.

Materials
Make sure you know exactly what material your jewelry is made off before you get started. Be careful with hard and aggressive cleaning products and when in doubt, go to a jewelry store to have your jewelry cleaned. The combination of precious stone, crystal, semi precious stone or pearls also requires extra attention because the stone is often to be cleaned in a different way as the metal.

The best thing is to clean your jewelry immediately after wearing it with a dry, non-fluffy cotton cloth, and preferably store it airtight on a soft surface to prevent scratches.

Silver jewelry
Silver jewelry often turns black over time, this is oxidation and is caused by the PH value of your skin, moisture and care products. Silver jewelry remains most beautiful when you take care of it. This can be in a cup with green or any other mild soap and warm water. Carefully brush the jewel with a soft toothbrush and then rinse the jewel with lukewarm water. Dry the jewel with a non-fluffy cotton cloth. Silver jewelry can also be cleaned with a silver polishing cloth. This cloth can not be put in the laundry, because the active ingredients wash out. You can buy silver polishing cloths in any supermarket.

Gold plated jewelry (yellow gold or rose gold)
Gold plated jewelry may discolour over time, this is caused by the PH value of your skin, moisture and care products. Plated jewelry will lose the plated layer over time, the basic material will then be visible. To keep your gold-plated jewelry pretty as long as possible, you can rub them clean right after wearing with a clean dry, non-fluffy cotton cloth and store it airtight. If there is any discolouration, you can use a bit of warm water with a green or mild soap with a cloth. Do not use a brush or other materials that may cause scratches. Thoroughly dry the jewel and store it. Never use a silver polishing cloth on gold plated materials.

Stones and crystal
Jewelry with precious stones and crystals are very sensitive to different types of soap and perfume. Sunlight can also have a detrimental effect on stones and crystals. Gemstones and crystal are good to clean with green soap and warm water. Then dry the jewel with a soft, non-fluffy cloth.

Pearls
Be careful with cleaning the delicate surface of the pearl so that it is not damaged. Use lukewarm water without soap and a clean soft cloth. Dip the cloth into the water and twist it well. Rub gently with the damp cloth over the pearls without wetting the cord and dry the pearls with a clean towel. Your pearls will be shiny again.

Storing jewelry
A jewelry box or organizer is not only handy to order your jewelry, you also keep your jewelry clean and beautiful. By storing your jewelry in a dust-free place with a soft surface, such as a jewelry box, you make sure your jewelry gets damaged less quickly. Leave enough space between your jewelry so that they do not lie against each other and get scratches. It is even better to keep your jewelry air tight and dry.

Dos and don'ts
- Take the jewelry off before you go to exercise, shower or sleep
- Do not clean your jewelry with chemical agents and do not polish them with a hard brush
- Store your jewelry with the jewelery clasp closed to reduce the likelihood of knots in chains and bracelets, or roll them around something (especially with very thin chains)
- Store jewelry in a dry place
- Spray first with perfume and hairspray before you wear your jewelry because jewelry discolours because of the alcohol in perfume and hairspray
- Have the setting of your precious stones checked once a year by a jeweler