Liesbeth - 04 / Oct / 2018
Did you know that at ARLIZI Jewelry you can also pay with: GiroPay, EPS, Belfius, ING Home'Pay?
Online shopping is fun and even better if you can use the payment method of your choice. At ARLIZI jewelry you have a wide choice of payment methods and you pay no extra costs regardless of the payment method.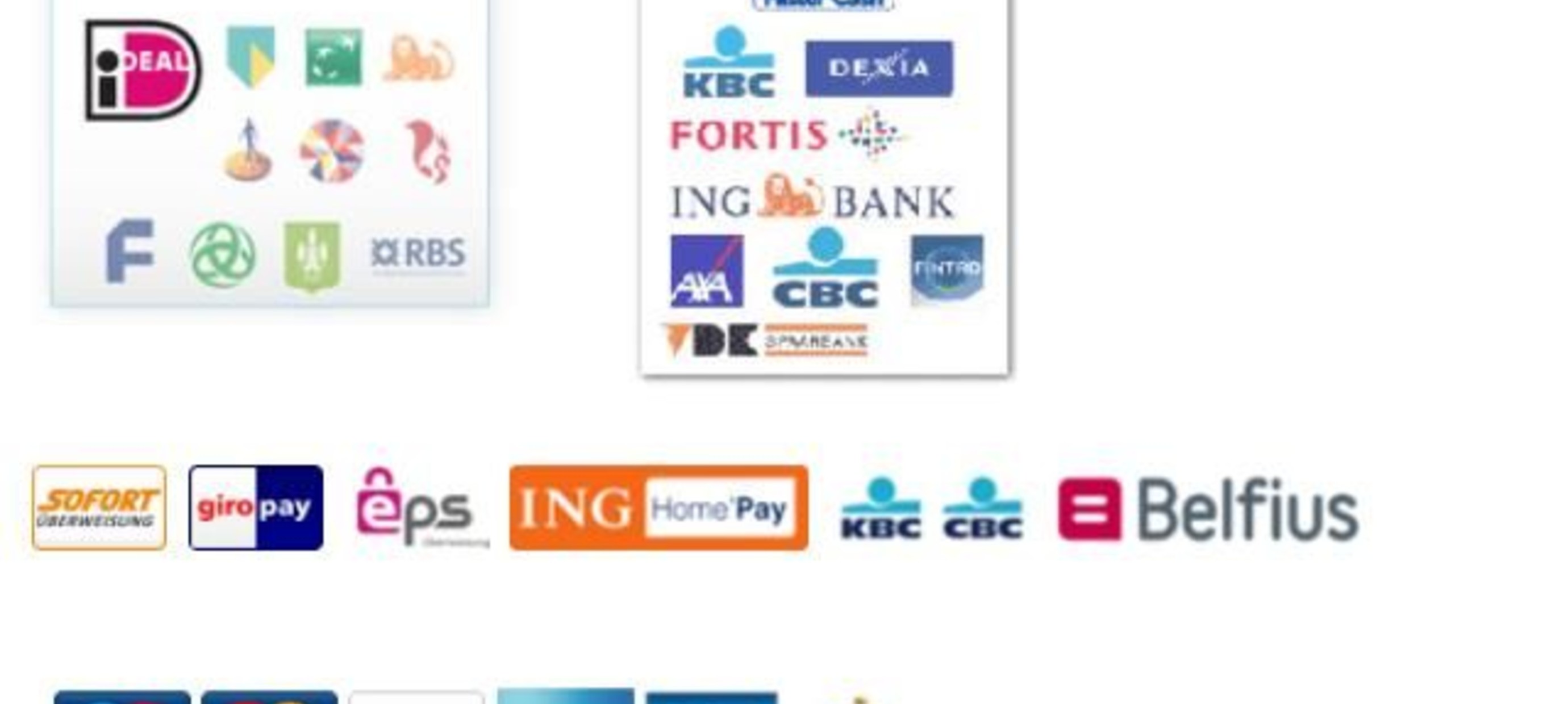 ARLIZI Jewelry
You do your online jewelry shopping at ARLIZI. We have an extensive collection of unique jewelry; hip minimalist jewelry, trendy rings and also classic pearl jewelry and lots of choice of jewelry with Swarovski crystal. And you can have the length of necklaces and bracelets made to measure for free.
Shipping and returns
Of course we would like you to be happy with your purchase. If you are not happy, the jewelry does not fit or is not quite what you were looking for, then you can return your purchase for free. Within the Netherlands we ship free of charge and within the EU we ask a small contribution to the shipping costs. Shipping costs and return costs are refunded once we have received returns.
Payment methods
At ARLIZI you have a wide choice of payment methods so you can use the payment method of your preference. There is a possibility to pay afterwards (currently only in the Netherlands and Belgium), and a wide choice of other payment systems such as:
- iDeal (Netherlands)
- AfterPay (the Netherlands and Belgium)
- Sofort (Germany)
- GiroPay (Germany)
- Belfius (Belgium)
- ING Home'Pay (Belgium)
- KBC / CBC (Belgium)
- EPS (Austria)
The following credit cards are accepted:
- Maestro
- MasterCard
- Visa
- American Express
- CB
- Carta Si
Regardless of your choice for a payment method, the purchase price plus any shipping costs will automatically be transferred the same day and the order will be processed the same day.
And, ARLIZI does not charge any extra costs regardless of the payment method you choose.
What are PSD2 and SCA?
From 14 September 2019 the new security rules under PSD2 (Payment Services Directive 2 is a European directive on payment services) come into effect and (online) retailers are obliged to apply "Strong Customer Authentication", advanced customer verification, to digital payments.
ARLIZI uses Mollie, a reputable payment provider, and Mollie has been PSD2 and SCA compliant since 13 September 2019.
If you are currently making an online purchase as a consumer, you often need "something" to verify the payment, such as a password, fingerprint or device (for example a card reader). According to the rules of the SCA, this security step is mandatory for every online payment that a consumer makes. Online payments will have to be verified against at least two of the following criteria:
-  Something a consumer has. For example a telephone.
-  Something a consumer knows. For example a pin code.
-  Something that identifies a consumer. For example, physical proof that a consumer can prove that he is who he says he is, such as a fingerprint or a scan of his face (many phones are nowadays equipped with fingerprint scanners and face scanners).
To prevent consumers from leaving their shopping cart because of the extra security step and thus to stop the purchase, there are also some exceptions to the SCA rules included in the PSD2. This means that the consumer is not asked to verify the payment with an extra step.
For example, SCA is not required for payments with an amount lower than € 30. A maximum of 5 payments with the same pass applies or a maximum total amount of € 100 of the multiple payments added together.
Payment methods and 3D Secure
The payment methods that we offer already comply with the SCA regulations. In addition, a second version of the existing security protocol for credit and debit cards used in Europe, 3D Secure, is also supported.
3D Secure is a two-step verification (also called two-factor authentication) that is most commonly used in Europe to comply with the SCA guidelines. This is because the two largest card providers in Europe, Visa and MasterCard, use 3D Secure.
Mollie is currently supporting 3D Secure 1.0 for Visa, Mastercard / Maestro and American Express cards and are developing 3D Secure 2.0 for Visa and MasterCard / Maestro. To make the payment experience as easy and safe as possible for both consumers and entrepreneurs, 3D Secure 2.0 makes it possible to use biometric data (fingerprints and face recognition). The goal is to eventually offer 3D Secure 2.0 for American Express, so that all credit and debit cards that can be paid through us fall under the latest version of this two-step verification.
The development of 3D Secure takes into account the aforementioned exceptions to the SCA, so that issuers can approve payments without the use of additional security steps, such as a password or a fingerprint.