Liesbeth - 26 / Feb / 2020
Bridal jewelry with Swarovski crystal
For your special day you want the most beautiful jewelry, be inspired by the sterling silver ARLIZI bridal jewelry collection with Swarovski crystal! Exclusively designed by us and made by hand so that you have a particularly beautiful, unique and chic piece of jewelry for your wedding dress, and at an affordable price.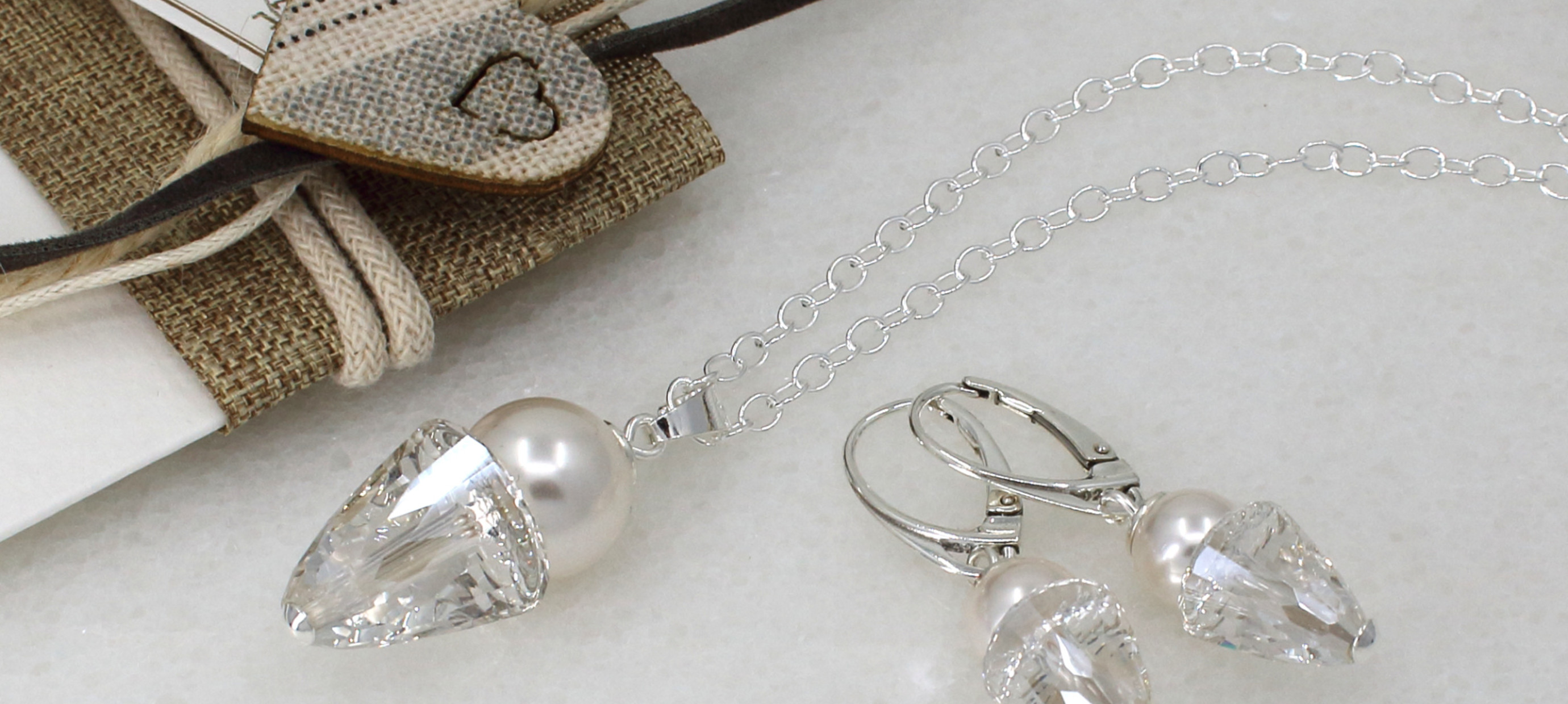 Bridal jewelry with Swarovski crystal
Be enchanted for your wedding day by the sterling silver ARLIZI bridal jewelry collection with Swarovski crystal, our exclusively designed and handmade bridal jewelry collection consists of bridal sets, earrings, bracelets, necklaces and rings.
We make our jewelry with Swarovski crystal. Why? Because Swarovski crystal has a diamond-like effect, a high-quality finish and a sparkling appearance, and it is an excellent affordable alternative to diamonds. We also use Swarovski crystal pearls in the bridal jewelry because they are made with a crystal core. Their unparalleled harmonious and beautifully deep shine is achieved with the help of a unique coating and this gives the pearl a particularly beautiful glow.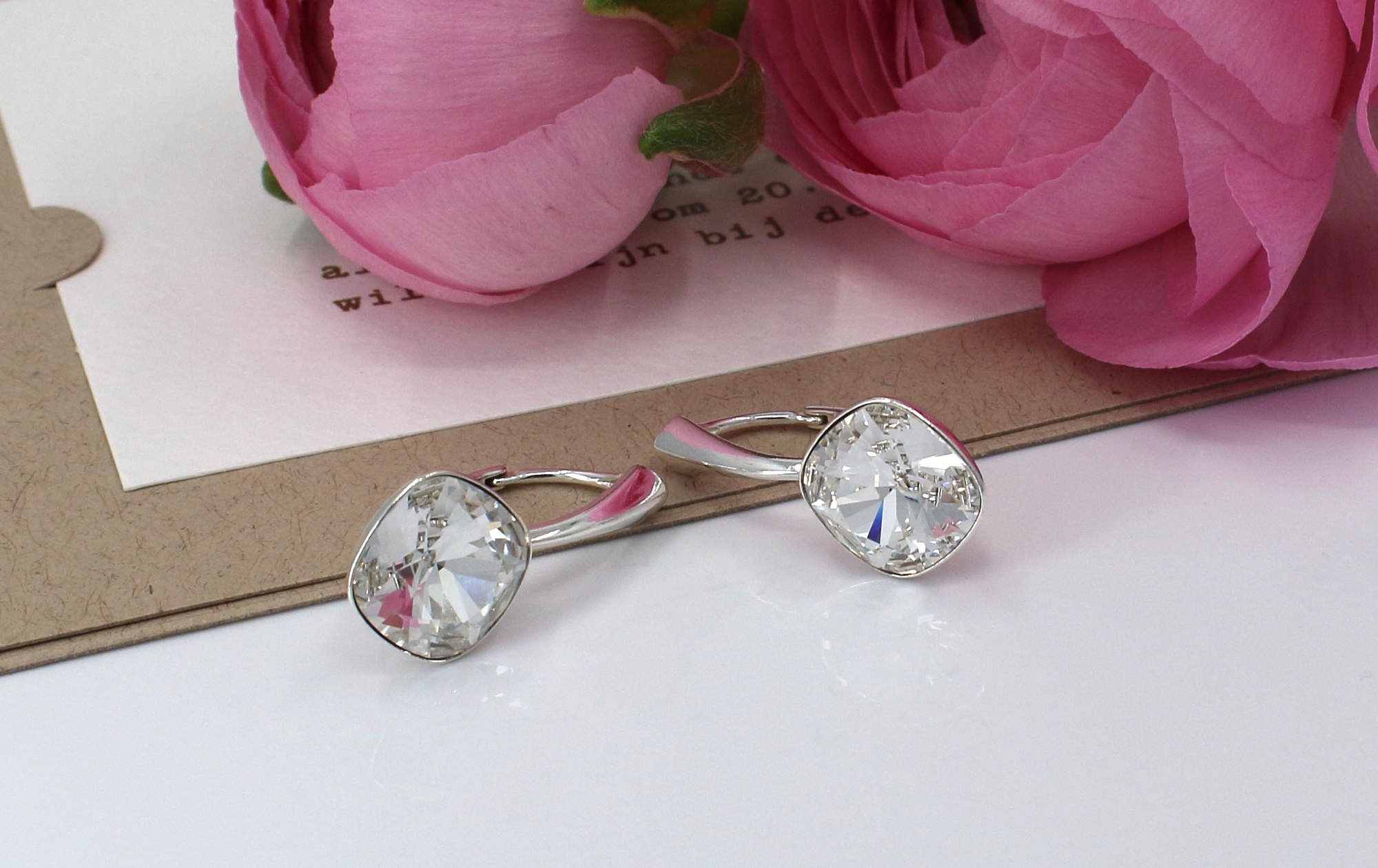 Be the centerpiece with the most beautiful bridal jewelry sets
You have purchased your wedding dress with matching lingerie and shoes and now your wedding dress deserves the finishing touch. ARLIZI has put together a varied bridal jewelry collection especially for you with care and love. Choose a beautiful bridal jewelry set or if you want to emphasize your face choose larger crystal earrings. If your wedding dress closes high, you can combine a beautiful bracelet with earrings. For every style and taste you will find the right jewelry, from small crystal studs to larger earrings with pearls and crystal, put together your own bridal jewelry set.
Bridal jewelry made of sterling silver
The most beautiful bridal jewelry made of the best quality 925 silver, also called sterling silver, so that the jewelry sparkles and shines beautifully. All parts of the jewelry are made of sterling silver, and if you indicate your preference, we can also make the jewelry with a gold or rose-gold plating, this jewelry is also made from 925 silver.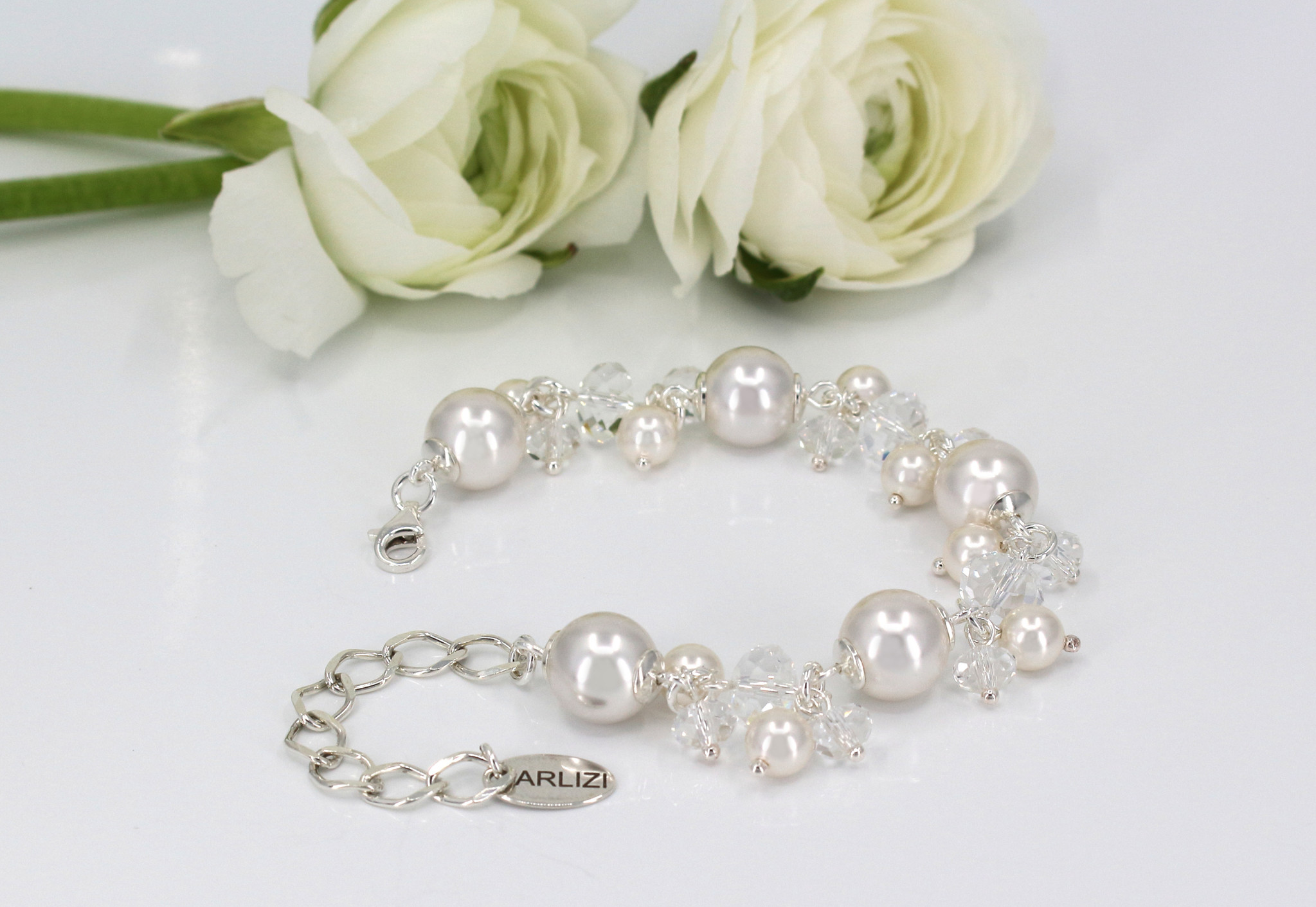 Custom made bridal jewelry
Because we make the jewelry ourselves, we can adapt it to your wishes. For example, the colour finish can be in silver, gold or rose gold and we can adjust the length of necklaces and bracelets so that they fit exactly. And we can also adjust the colour of the Swarovski crystal and the pearls to your wishes.
Are you interested? Send an email to [email protected] and we can make you a no-obligation quote. Adjusting jewelry to your wishes takes 2 to 3 business days.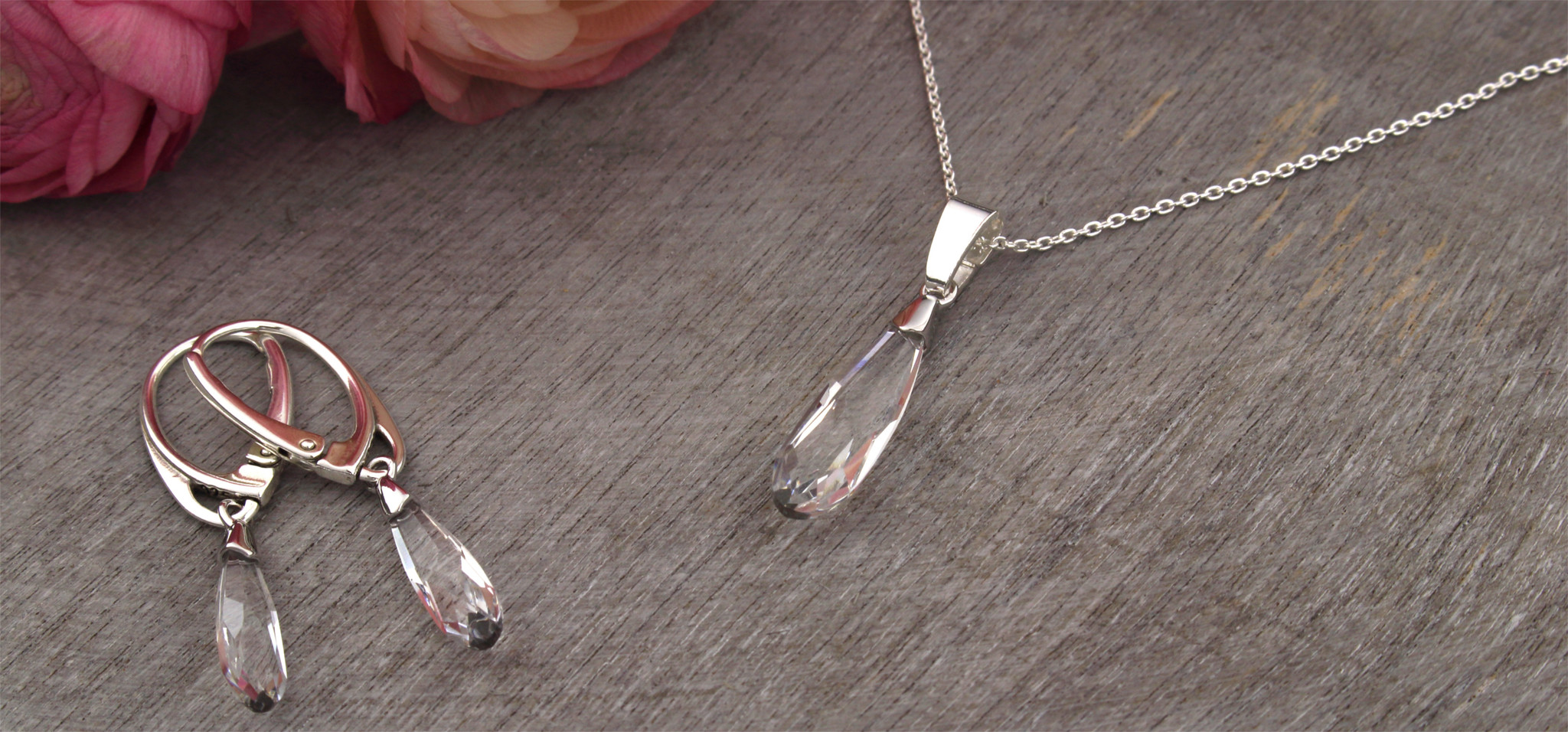 Jewelry for the mother of the bride and bridesmaids
What could be nicer than giving your bridesmaids or your mother a beautiful piece of jewelry as a memory of your special day that you celebrate together? If you send us the text, we will provide a pretty appropriate card for the occasion with this gift, and .. this service is free of charge!