necklaces

what's new?
Our favourites
Bridal jewelry
unique and handmade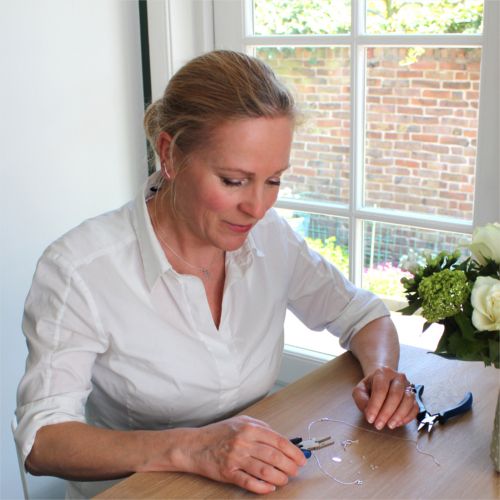 Our story
We started ARLIZI to create unique high quality jewelry that is also very affordable. Your look is really finished with a beautiful piece of jewelry; shop your style trendy, cool, elegant or classy.
ARLIZI jewelry
At ARLIZI Jewelry you will always find something that suits your style whether you are looking for hip minimalist jewelry, trendy earrings or classic pearl jewelry. A great outfit is only finished with the right accessories and jewelry is an easy way to give your look an update. The ARLIZI range consists of necklaces, bracelets, earrings, rings and jewelry sets and is updated every season with the latest trends. The jewelry is made from the highest quality sterling silver, real gemstones and Swarovski® crystals and pearls, in short, good quality for an affordable price. The jewelry will be sent to you in a beautiful black jewelry box gift wrapped; an exclusive gift for yourself or someone else. Make it even more fun by selecting a free greeting card, write the text and we will complete your gift for you.
Exclusive and customised jewelry
ARLIZI jewelry is exclusive! We only work with real gemstones such as rose quartz, onyx, jade, anglite, carnelian and aventurine and Swarovski® crystals and pearls. Swarovski crystal has a diamond-like effect, a high-quality finish, a sparkling look and is an excellent affordable alternative to diamonds and the crystal pearls from Swarovski are made with a crystal core. Their unparalleled harmonious and beautifully deep shine is achieved with a unique coating and this gives the pearl a particularly beautiful glow. You can also opt for a gold-plated or rose gold-plated sterling silver finish of the jewelry. Jewelry with excellent value for money and you can only shop ARLIZI jewelry online directly from us. If you like a necklace or bracelet to be shorter, longer or in a different colour, then we will customise your jewelry free of charge.
Easy to order, 3-month warranty, secure payment, free shipping and free returns*
Order online for fast delivery - all orders are shipped within two business days. *Shipping and returns are free within the Netherlands. For shipping to Belgium and Germany we only charge a small contribution of € 4.95 per shipment. All ARLIZI jewelry comes with a 3-month warranty, read more about the warranty terms and conditions. If you have any questions, please contact us; ARLIZI has excellent customer service. Pay securely online or pay afterwards with AfterPay free of additional charge. ARLIZI makes online jewelry shopping easy and fun!